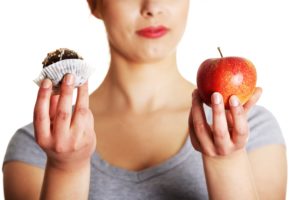 Good Morning! Here are some idea's on how to end those Sugar Cravings!
Avoid processed foods. Eating sugar and processed foods creates a vicious cycle spurred on by addiction.
Boost your serotonin. Naturally raise levels of the "happiness hormone" through exercise, sleep, and a healthy diet; higher serotonin levels lead to fewer cravings for sweets.
Satisfy your sweet tooth naturally. All-natural, zero-calorie Stevia is 300 times sweeter than sugar. Lakanto is another all-natural, zero-calorie sugar alternative that is best used for baking, as a one-to-one swap with refined sugar.
Drink plenty of water. Your body may be craving sugar because it is dehydrated.
Keep your blood sugar stable. Eating small, healthy, Body Ecology-friendly meals throughout the day can stabilize blood sugar levels and reduce cravings. A fermented vegan protein makes for a tasty, quick snack that can also help to balance blood sugar levels.
Have plenty of greens. Nutrient-rich green drinks can increase energy levels and reduce sugar and processed food cravings.
Eat more sea vegetables. Sea vegetables are naturally high in minerals, while sugary foods deplete minerals in your body.
Enjoy fermented foods and drinks. Probiotic-rich fermented foods and drinks can most effectively eliminate sugar cravings, sometimes in as little as 4-5 days. Try homemade young coconut kefir and cultured vegetables, as well as ready-made probiotic drinks like CocoBiotic and InnergyBiotic.
Meditate. Daily meditation can reduce stress and minimize sugar cravings.
Try EFT. Emotional Freedom Techniques use simple emotional acupressure points to address deep-rooted issues, like sugar addiction.
Let's talk more about this, give me a call! 360-474-7531